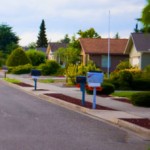 The mortgage industry is very challenging and the market is continually changing. In order to better serve you, we feel it is our responsibility to always be aware of market conditions and current mortgage options here at Peninsula Mortgage. With that thought in mind, if we can be of service to you, your friends or family members, please give us a call today. We'll go right to work for you! Please use our short online form to tell us what your needs are.
Peninsula Mortgage Offers
Competitive rates, local processing, full access to underwriters, construction & permanent loans, loans for those with less-than-perfect credit and, approvals while you wait.